Semi-automated assembly systems
Additional parts necessary for the assembly of a component can be fed manually or automatically. This type of installation is most cost-effective. All assembly steps can be fully monitored what concerns process data and assembly specifications.
Depending on the customer's requirements, this data can also be archived. There are no disadvantages compared with a fully automated installation.
Feeding of components - often a very cost-intensive part of the installation - is accomplished by the machine operator. At partly automated installations, make sure that the operators are able to work in line with the machine cycle.
If necessary, the work content should be distributed among several operators. Normally, the ejection of defective parts takes place automatically. Removal of accepted parts can be accomplished automatically or by the operator.
Examples for such plants: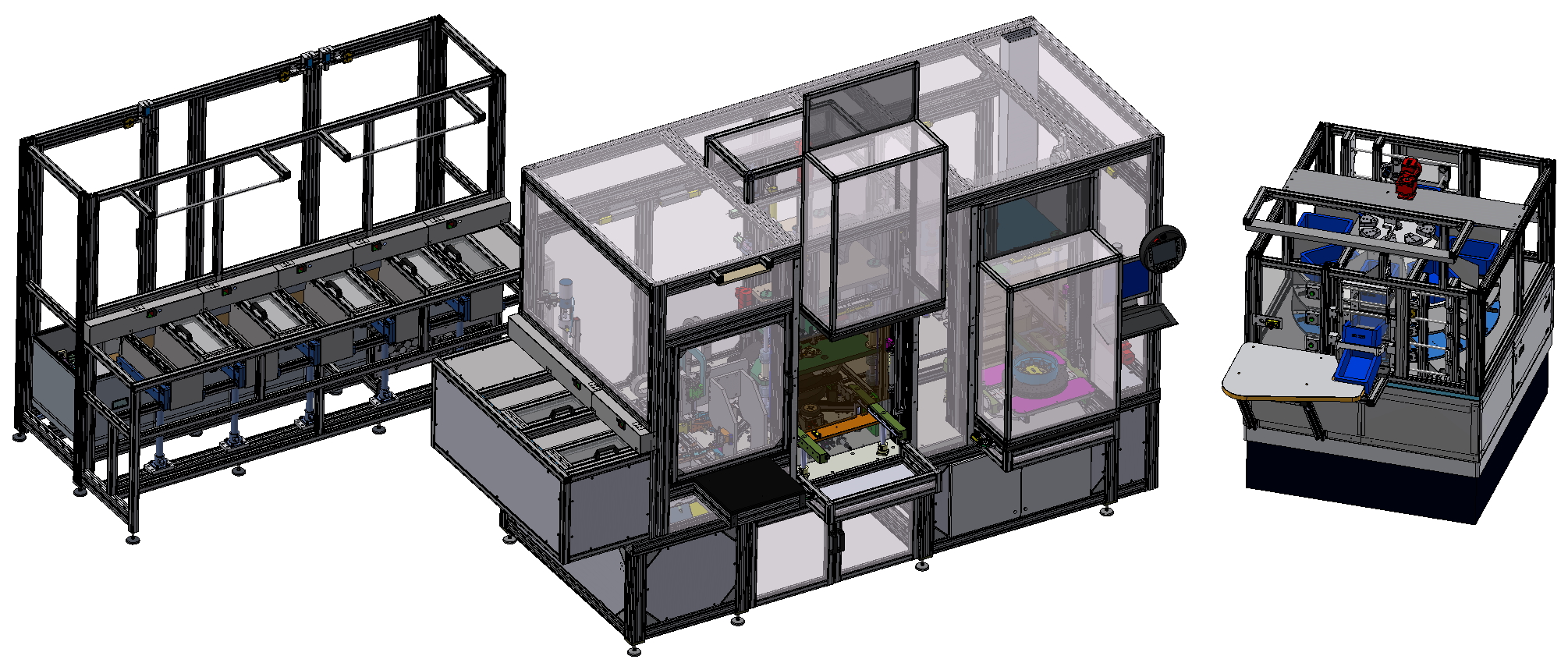 Semi-automated assembly systems_1.pdf

Semi-automated assembly systems_2.pdf